Situated at exactly one mile above sea level, Denver offers a unique blend of outdoor adventure, cultural attractions, and gastronomic delights that make it a must-visit destination for travelers. Whether you're an art enthusiast, history buff, foodie, or craft beer connoisseur, Denver has something special for you.
Denver's charm lies in its captivating blend of natural beauty and urban sophistication. Surrounded by the stunning Rocky Mountains, the city boasts a picturesque backdrop perfect for outdoor enthusiasts. At the same time, it's home to a thriving arts scene, fascinating history, and a culinary landscape that's sure to tantalize your taste buds. Let's dive into the unforgettable activities that await you in this vibrant city.
Cultural Delights
16th Street Mall
For those looking to indulge in a shopping spree, Denver's 16th Street Mall is a bustling hub of retail therapy. This pedestrian-friendly mall stretches for 16 blocks in the heart of downtown Denver, offering many shops, boutiques, and restaurants. The mall's free shuttle bus makes it easy to explore, and its lively atmosphere, complete with street performers, adds to the overall charm of the experience.
The 16th Street Mall is conveniently located right next to Candy Factory Coworking, a popular coworking space in Denver. After a productive work session, you can step out and explore the vibrant atmosphere of the mall, making it a seamless transition from work to leisure.
Denver Theater District
The Denver Theater District is a cultural treasure trove for those who appreciate the performing arts. This district is home to various theaters, ranging from grand historic venues to intimate black box theaters, offering a diverse array of performances year-round. Situated in close proximity to Candy Factory Coworking, the Denver Theater District offers an ideal opportunity to unwind and enjoy a captivating performance after a day of work.
Whether you're into Broadway shows, ballet, opera, or contemporary plays, you'll find something to suit your taste. Be sure to check the schedule and catch a live performance during your visit to Denver.
Denver Art Museum
If you're an art lover, the Denver Art Museum should be on your list. This world-class institution houses a diverse art collection spanning various cultures and periods. Must-see exhibits include the Native American art collection, a treasure trove of Indigenous artistry, and the Western art collection, which celebrates the American West through stunning works of art. The museum also offers interactive installations that engage visitors of all ages, making it an educational and immersive experience.
History Colorado Center
To journey through Denver's past and get a deeper understanding of its history, the History Colorado Center is the place to be. This museum offers interactive exhibits that transport you through time, allowing you to experience the state's rich heritage. Explore everything from the prehistoric era to the modern age and gain insights into the people and events shaping Colorado's history. It's a fascinating journey that will leave you with a newfound appreciation for the region's heritage.
Gastronomic Wonders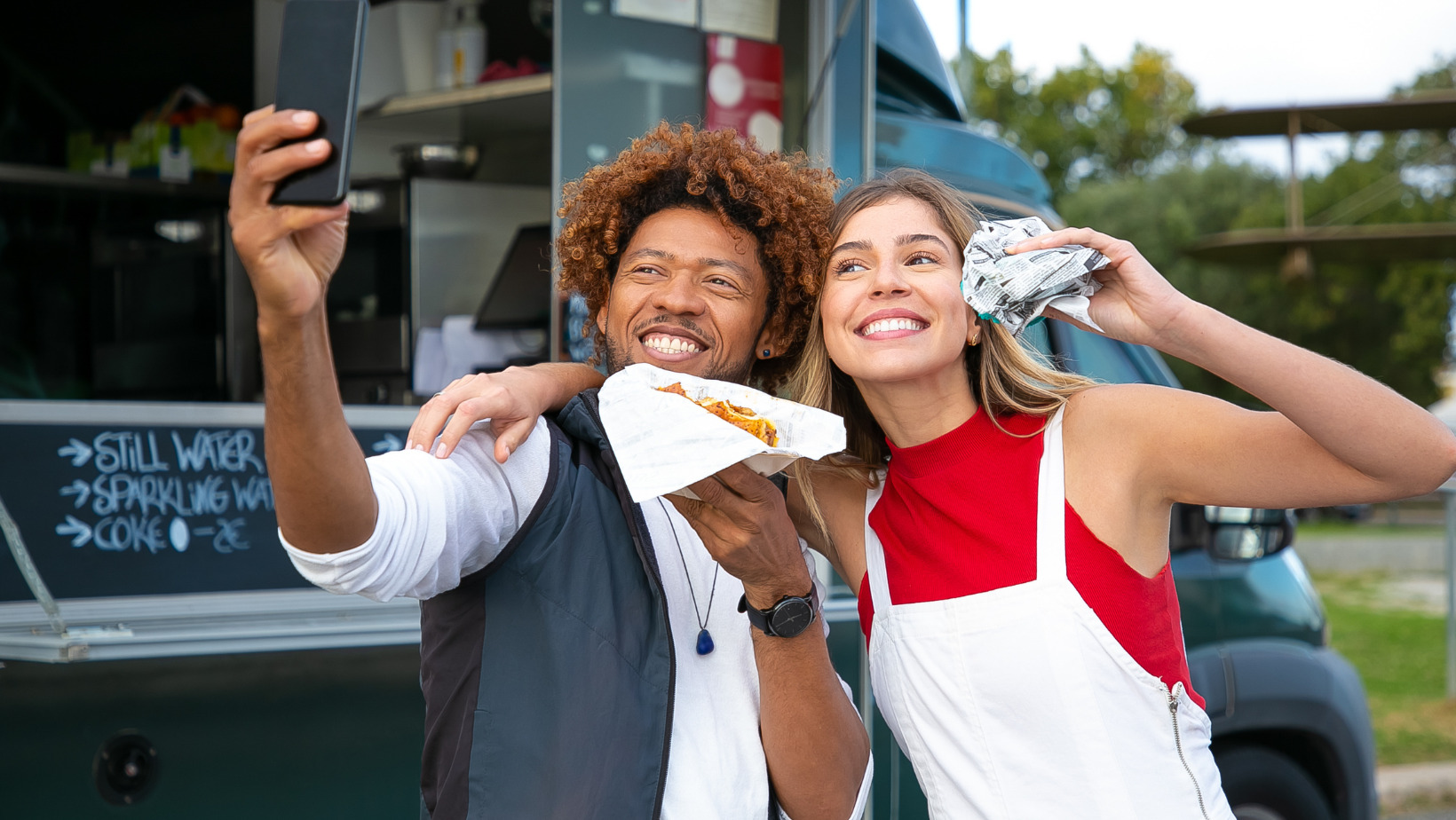 Local Foodie Hotspots
Denver's culinary scene is a delightful mix of flavors and cuisines. For a taste of local food hotspots, head to Larimer Square, a historic district lined with charming restaurants and cafes. Here, you can savor delectable dishes made from locally sourced ingredients while enjoying the vibrant atmosphere of the city. Additionally, make sure to visit the Denver Central Market, a food hall that's home to a variety of gourmet vendors offering everything from artisanal cheeses to freshly baked bread.
Craft Beer Scene
Denver is often regarded as one of the craft beer capitals of the United States, and for good reason. To experience the city's thriving craft beer scene, embark on brewery tours that take you behind the scenes of some of Denver's finest breweries. Discover the unique brewing processes and stories behind each beer. After the tours, indulge in exceptional craft beer tastings that will tantalize your taste buds. With many breweries, you're sure to find the perfect brew to suit your palate.
Vibrant Nightlife
Lodo Historic District
When the sun goes down, Denver's Lodo Historic District comes to life with a vibrant nightlife scene that caters to all tastes. This historic district, short for Lower Downtown, is known for its trendy bars and clubs that promise unforgettable evenings. Whether you're looking for a sophisticated cocktail lounge, a lively dance floor, or a cozy pub, you'll find it here.
Lodo is also a hotspot for live music venues, where you can catch talented local bands or renowned artists in an intimate setting, ensuring a night filled with rhythm and energy.
Comedy Shows
If you're in the mood for laughter and entertainment, Denver's comedy scene won't disappoint. The city boasts a selection of top-notch comedy clubs that host hilarious acts nationwide. Some favorites include Comedy Works Downtown and the Denver Improv. You can expect side-splitting performances from both established comedians and up-and-coming talents.
Additionally, Denver has a thriving local stand-up comedy scene, with comedians performing in various venues throughout the city. Get ready for a night of hearty laughter and unforgettable jokes.
Sports Fanatics' Paradise
Coors Field
Denver is a sports lover's paradise, and one of the city's main attractions is Coors Field, home to the Colorado Rockies, Denver's Major League Baseball team. Whether you're a die-hard baseball fan or just looking for a fun outing, catching a game at Coors Field is an exhilarating experience. The stadium offers stunning views of the Rocky Mountains and a lively atmosphere that makes every pitch and hit an unforgettable moment. Don't forget to savor a Colorado craft beer while enjoying America's pastime.
Mile High Stadium
For football enthusiasts, Mile High Stadium (now known as Empower Field at Mile High) is the place to be. It's where the Denver Broncos, an NFL powerhouse, play their home games. The stadium's high-altitude location adds excitement to the games, earning it the nickname "Mile High." Whether you're cheering for the Broncos or just soaking up the electric atmosphere of an NFL game, Mile High Stadium offers a thrilling sports experience that will leave you with memories to last a lifetime.
Shopping Spree
Unique Boutiques
Denver's shopping scene isn't limited to large malls. The city is dotted with unique boutiques that cater to a wide range of tastes and preferences. Explore trendy neighborhoods like RiNo (River North Art District) and South Broadway to discover one-of-a-kind shops selling handmade crafts, vintage clothing, and eclectic home goods. These hidden gems offer a chance to find distinctive items you won't encounter anywhere else.
Cherry Creek Mall
Cherry Creek Mall is another must-visit destination for shopaholics. Located in the upscale Cherry Creek neighborhood, this elegant shopping center features a mix of luxury brands, high-end boutiques, and department stores. Whether you're hunting for designer fashion, exquisite jewelry, or the latest tech gadgets, Cherry Creek Mall has it all. After a day of shopping, relax in one of the mall's fine dining establishments or enjoy a spa treatment for the ultimate pampering experience.
Conclusion
Denver's charm extends far beyond its vibrant nightlife, cultural delights, and sports enthusiasm. It's a city that seamlessly blends the rugged beauty of the Rocky Mountains with a thriving urban culture. From world-class museums to delectable cuisine and unique shopping experiences, Denver offers various attractions to suit every traveler's preferences.
Denver is a city of unforgettable experiences waiting to be explored. Whether you're a culture enthusiast, a sports fanatic, a foodie, a shopaholic, or simply someone seeking adventure in the great outdoors, the Mile High City has something to offer you. So, pack your bags, start a journey to Denver, and immerse yourself in the magic of a city that never fails to captivate the hearts of its visitors. Denver welcomes you with open arms and a world of adventure.