Denver is a sophisticated city with a lot to offer attendees of a corporate event. When it comes to planning a successful corporate event in Denver, there are many details to manage and consider from choosing the perfect venue to coordinating logistics and ensuring that attendees have a great experience.
To pull off a professional and engaging event that leaves a lasting impression, go above and beyond in the planning, preparation and execution of your corporate event. We'll cover the entire process of planning a successful corporate event in Denver. Whether you're organizing a conference, team-building activity, or networking event, our tips and insights can help make your event a success.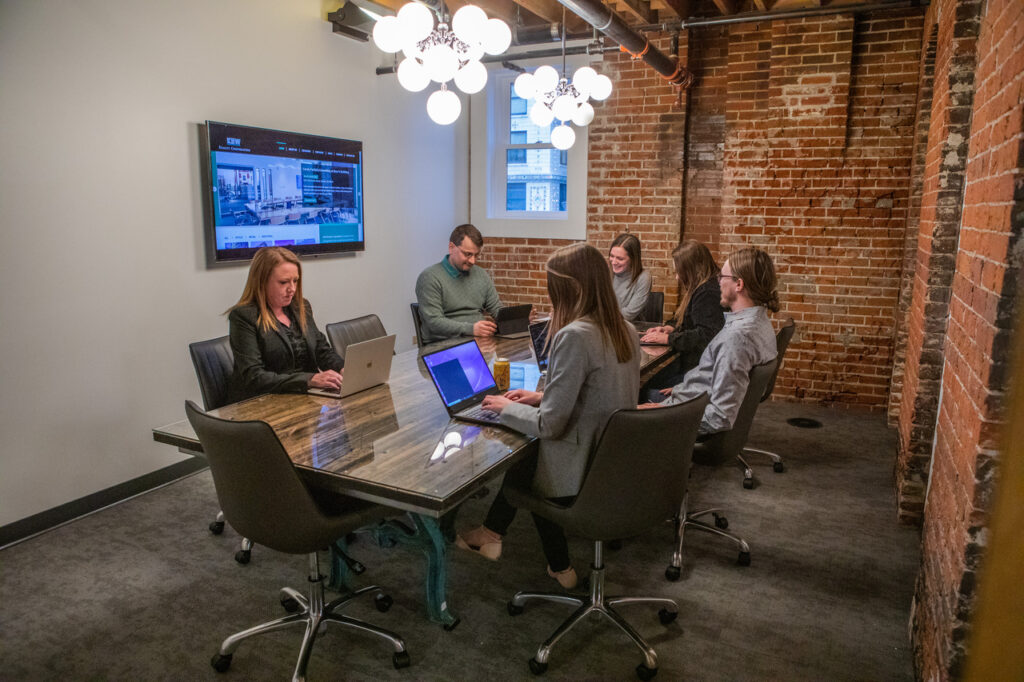 Step 1: Define the Objectives and Scope of the Event
When planning a successful corporate event, defining the objectives and scope is crucial. It includes clarifying the purpose of your event, such as whether it's a team-building retreat or a networking event, as well as identifying your target audience and their needs. For example, what do people hope to gain from attending your event?
Take time to research and consider who your audience is so that you can set measurable goals and objectives that align with your big picture business mission and strategy. These may include increasing brand visibility and brand awareness, generating leads, or improving employee branding by helping your current employees embody your core values and messaging. Getting this plan together may seem like a lot, so don't hesitate to build a corporate event planning team with in-house or freelance event planners and marketers. By starting with a clear plan, you can organize an event purposefully and generate maximum value for attendees and your business.
Step 2: Establish a Budget and Secure Funding
Once you've defined the objectives and scope of your corporate event, the next step is to establish a budget and secure funding. Creating a budget will help you determine the overall cost of your event, including venue rental fees, catering costs, and marketing expenses. Identify potential funding sources, such as sponsorships or grants. When seeking sponsors, locating businesses or organizations that align with your event's purpose and values is essential.
You can also offer sponsorship packages that provide a range of promotional benefits, such as logo placement, social media mentions, and speaking opportunities. By carefully managing your budget and securing funding, you can ensure that your corporate event in Denver is successful and feasible.
Step 3: Choose a Venue and Date
Consider location, size, layout, and amenities when selecting a venue. Popular event spaces in Denver include hotels, conference centers, and unique venues such as museums, art galleries, and historic buildings. Negotiating contracts and booking a venue well before your event is essential to ensure availability and secure favorable terms.
When choosing the optimal date for your event, consider factors such as attendee availability, holiday schedules, and other events that may conflict with your schedule. By carefully selecting a venue and date, you can create an engaging and memorable experience for your attendees that aligns with your broader business objectives.
Step 4: Plan the Event Schedule and Activities
Once you've secured a venue and date, the next step is to plan the event schedule and activities. A comprehensive event agenda should include keynote speakers, breakout sessions, meals, and networking opportunities. Consider your audience's interests and preferences when selecting activities and entertainment options.
You can also incorporate team-building exercises and other interactive activities, encouraging collaboration and relationship-building among attendees. Finally, remember to create opportunities for attendees to network and connect, which can be valuable to any corporate event.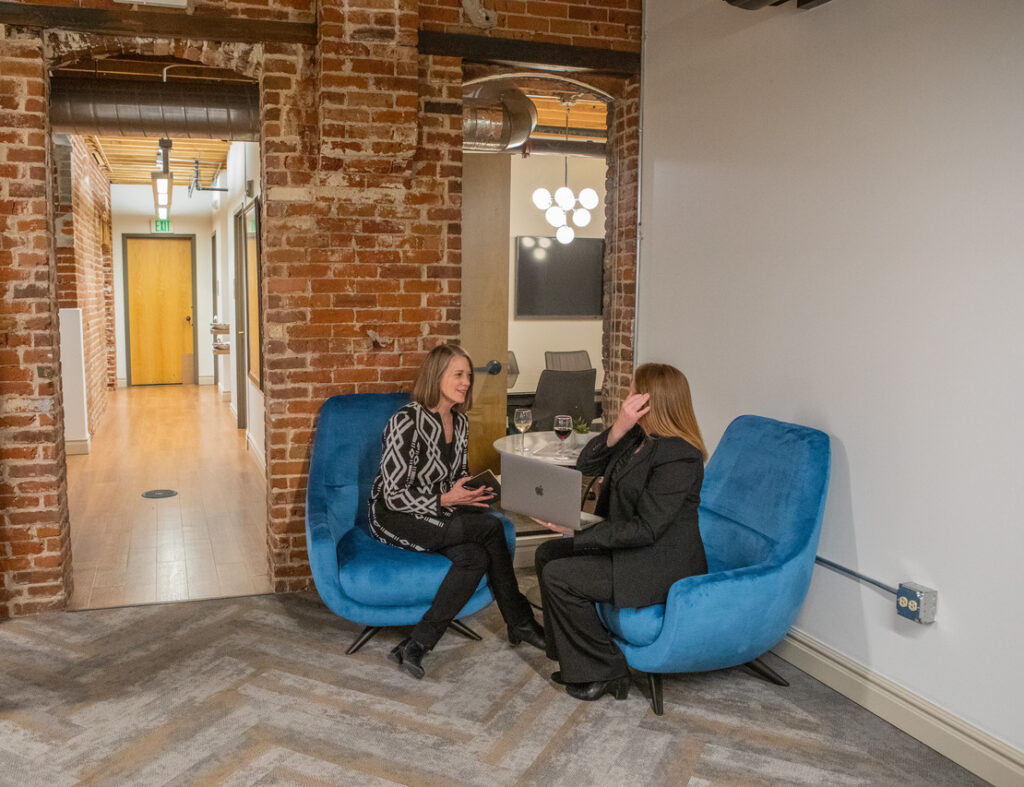 Step 5: Hire Professional Vendors and Services
To make a corporate event successful and seamless, consider hiring professional vendors and services to make it a grand experience. Selecting the right group of experts sets the tone for your event including choosing experts to hire in catering, audio/visual, production, photography, and videography. By hiring experienced professionals, you will enhance the quality of your event to make up a truly exceptional experience for everyone involved.
Communicating with vendors about your expectations, timeline, and budget ensures everyone is on the same page. Before signing any contract, carefully review it and pay close attention to any fees or deposits. Your corporate event will surely be a success with the right team in place.
Step 6: Develop a Marketing and Communication Plan
It would be best to have a rock-solid marketing and communication plan to ensure your event attracts many people. Start by identifying your target audience and leverage social media and email marketing to get the word out. Create an attractive event page on platforms like Eventbrite or Meetup to ensure people know what they'll get from attending.
Consider partnering with sponsors, influencers, or media outlets to reach even more people. It could be a great way to get more visibility and credibility for your event. Reach your audience by tailoring your messaging directly to them. Your audience will appreciate it if you make it about them – their interests, needs, and preferences. Lastly, provide clear and concise information about the event's purpose, activities, and benefits. Make it easy for them to know what's in it for them.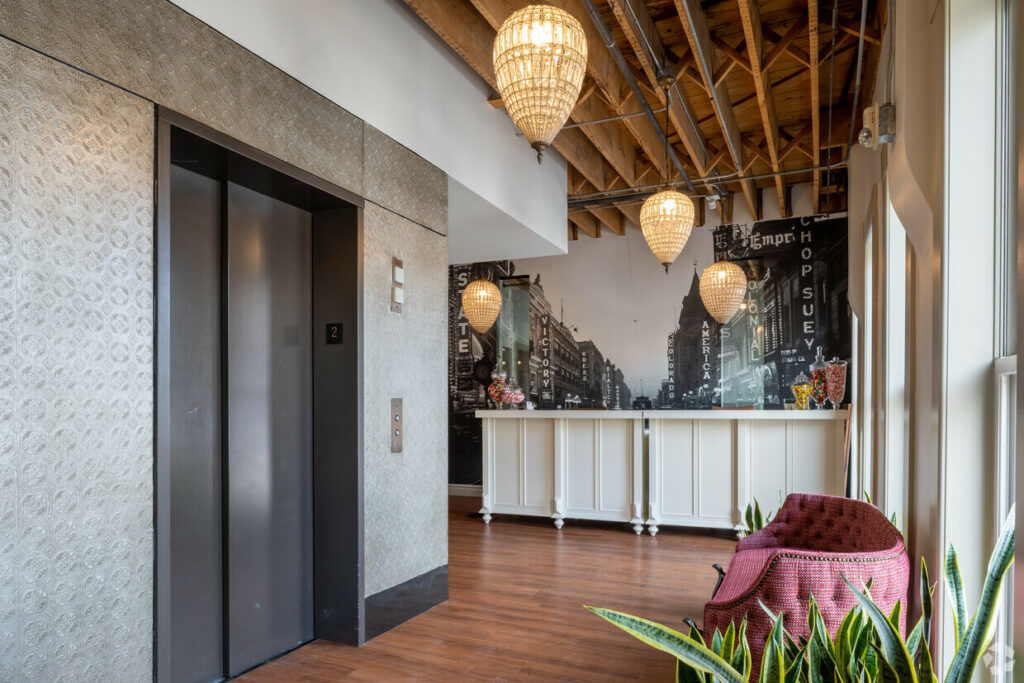 Step 7: Coordinate Logistics and Operations
Coordinating logistics and operations is a crucial step in organizing a successful event. One key aspect of addressing is transportation logistics, which involves planning how attendees will arrive at the event venue and arranging suitable parking options. It may include coordinating shuttle services, providing clear directions and signage, and communicating parking instructions to attendees.
Additionally, ensuring event safety and security is paramount. Implement crowd management strategies, emergency response plans, and proper staffing to maintain a safe environment. Finally, it's essential to be prepared for potential on-site operational challenges. Have a team handle troubleshooting issues like technical glitches, equipment malfunctions, or scheduling conflicts.
Step 8: Prepare for Post-Event Follow-Up and Evaluation
It's important to have strategies for effectively following up with attendees and sponsors. This can include sending thank-you emails, surveys to gather feedback, and personalized communication to nurture relationships. Analyzing event data is also essential for evaluating the success of your event. It can involve reviewing attendance numbers, revenue generated, social media engagement, and other relevant metrics.
Use this data to assess the event's performance and identify areas for improvement. Incorporate attendee feedback and insights gathered during the event to make informed decisions and enhance future events. By focusing on post-event follow-up and evaluation, you can strengthen attendee and sponsor relationships, refine your event strategy, and ensure continued success.
Bonus Tips for Planning a Successful Corporate Event in Denver
Some bonus tips can enhance the overall experience when planning a corporate event in Denver. Firstly, consider engaging local vendors and suppliers who are familiar with the area and can provide high-quality services. It can include catering companies, event rental companies, and audiovisual specialists. In addition, incorporating Denver's unique culture and attractions into the event can create a memorable experience for attendees.
Explore options such as incorporating local cuisine, featuring live music from Denver-based artists, or organizing team-building activities that showcase the city's outdoor offerings. Additionally, strive to minimize the event's environmental impact and promote sustainability. For example, use eco-friendly materials, encourage recycling, and consider carbon offset programs for travel and transportation.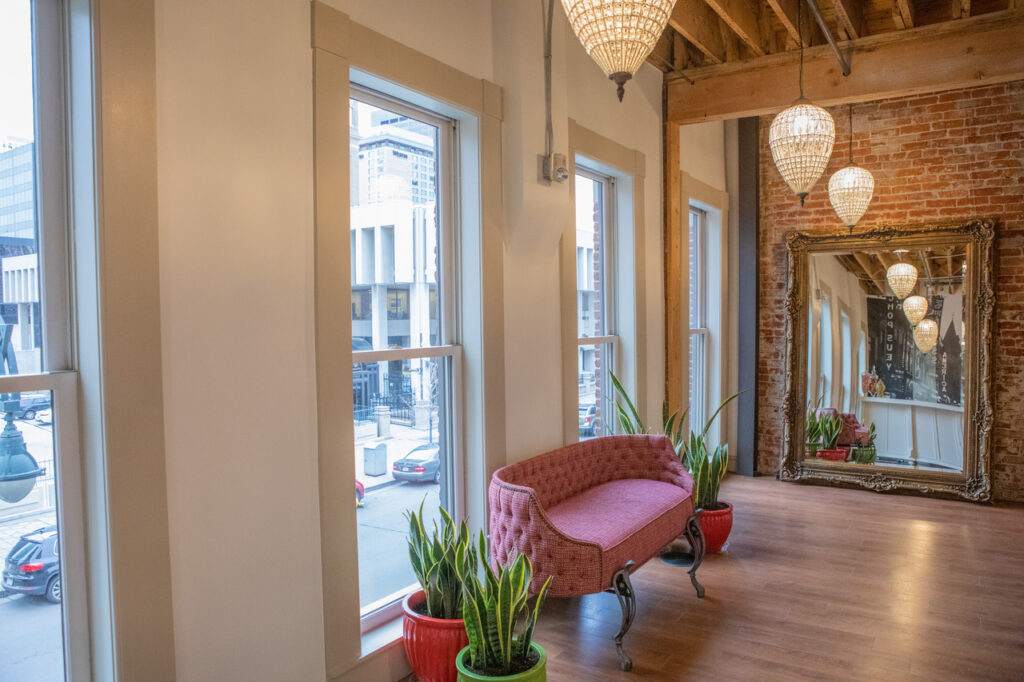 FAQs
What are some popular venues for corporate events in Denver?
Denver offers a variety of excellent venues for corporate events. Some popular choices include Candy Factory Coworking, The Cable Center, Mile High Station, and The Studios at Overland Crossing. It's recommended to visit venue websites, explore their amenities and capacities, and consider the specific needs of your event before making a decision.
How can I incorporate Denver's outdoor attractions into my corporate event?
Denver is known for its beautiful outdoor scenery. Consider hosting team-building activities in nearby parks or arranging outdoor receptions with breathtaking views of the Rocky Mountains. You can also organize group hikes, bike tours, or skiing and snowboarding experiences during winter.
Are there any restrictions or permits required for hosting outdoor events in Denver?
Yes, hosting outdoor events in Denver may require permits, depending on the location and nature of the event. It's important to consult with the Denver Parks and Recreation Department or relevant authorities to understand the specific requirements and obtain necessary permits. They can guide regulations, capacity limits, noise restrictions, and other considerations.
What sustainable practices can I incorporate into my corporate event in Denver?
Denver is known for its commitment to sustainability. Consider using recycled or compostable materials for signage, decorations, and food service items to make your event more eco-friendly. Make sure the food and drinks you consume are organic and locally grown. Set up recycling and composting stations throughout the event venue. If transportation is required, encourage carpooling or provide shuttle services to reduce carbon emissions. Utilize energy-efficient lighting and facilitate digital communication to minimize paper waste.
Conclusion
As you wrap up your journey through our ultimate guide to planning a successful corporate event in Denver, you now have the knowledge and resources to make your event memorable. Consider popular venues, incorporate Denver's unique attractions, and embrace sustainable practices to create an exceptional experience. And when it's time to find the perfect workspace for your team or yourself, look no further than Candy Factory Coworking.
With our premium amenities and a variety of memberships tailored to teams, individuals, and solopreneurs, we offer an imaginative hub for passionate professionals and creatives. So, contact us to experience the sweet selection of memberships and join this vibrant community.