With the decline in Covid-19 cases and restrictions easing up, companies are looking to return to the office. However, due to the pandemic, companies and workers have learned that working in an office is unnecessary for productive work. That good work can be possible from anywhere. Traditional office space is no longer required, driving companies to reevaluate their office space needs.
According to Microsoft's Work Trend Index survey, more than 70% of workers want flexible remote work options to continue, while over 65% would like more in-person time with their colleagues. Leading businesses to consider a redesign of traditional office spaces to accommodate a hybrid work model or a model that combines remote work with in-office work, like coworking spaces.
Coworking spaces, like the Candy Factory Coworking, are a great alternative solution to traditional office spaces. Most coworking spaces offer flexible and cost-effective membership options. To best fit, the needs of their members, be it a meeting room once a week or an office space where their workers can occasionally work from. Coworking spaces are mostly or fully furnished and have all the amenities needed for a productive workday.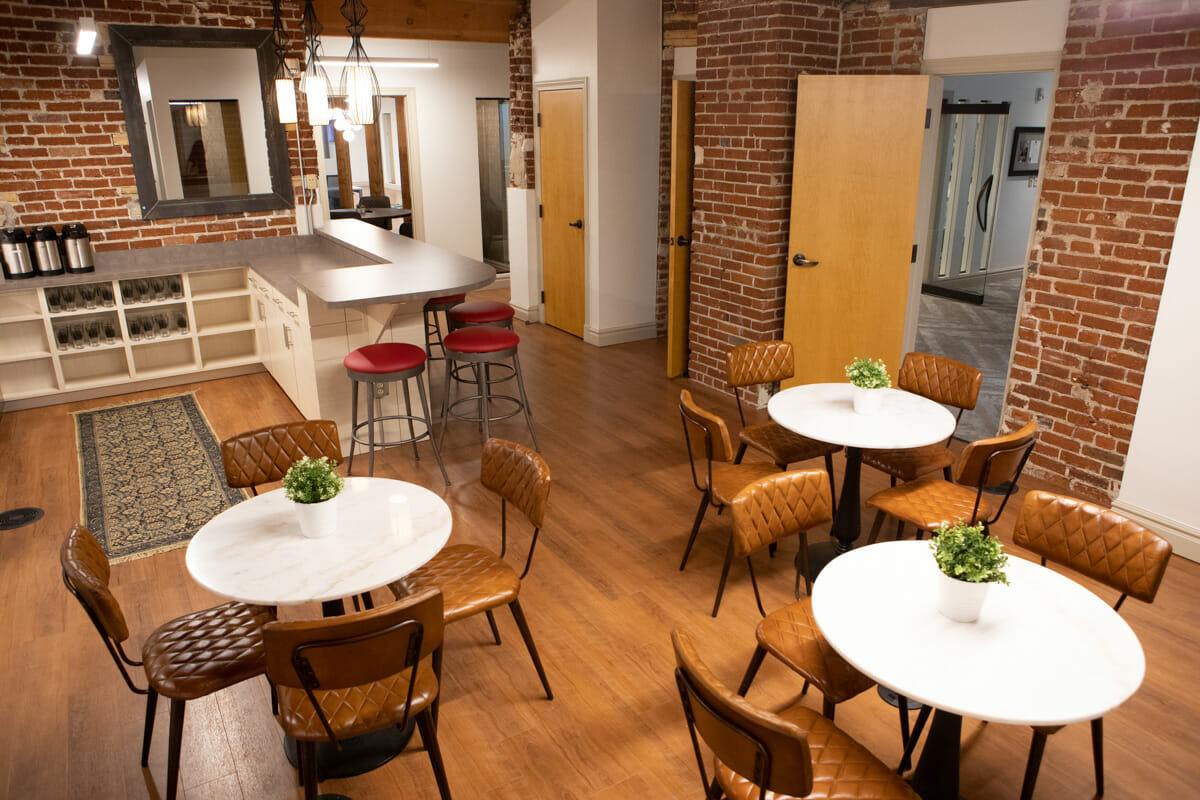 At Candy Factory Coworking we are unique in that we had the foresight to design a space that can adapt and meet the needs and demands of a shifting work environment. To start, our central downtown location in the continually growing business hub of Denver, Colorado, is at the confluence of transportation, commerce, sustainability, food, entertainment, and the arts. Businesses will benefit from a prime location that is easily accessible via bus, train or car. With 14 private office suites of various sizes, multiple meeting spaces, comfortable furniture, artistic and historic interior design, the latest office technologies, and fiber-optic high-speed internet, our space is uniquely designed to meet the needs of the future worker. Flexible membership options means you can design the work scenario that best suits you with commitment terms that leave room for adjustments as your needs and demands change.