In March, we decided to save water and drink beer by hosting a Pub Crawl here at Candy Factory Coworking (located in the historic Baur's Building) featuring a few of Denver's greatest microbreweries such as, Diebolt Brewing, Jagged Mountain Brewery, and Denver Beer Co. Plus, yummy snacks from Oogie's Snacks.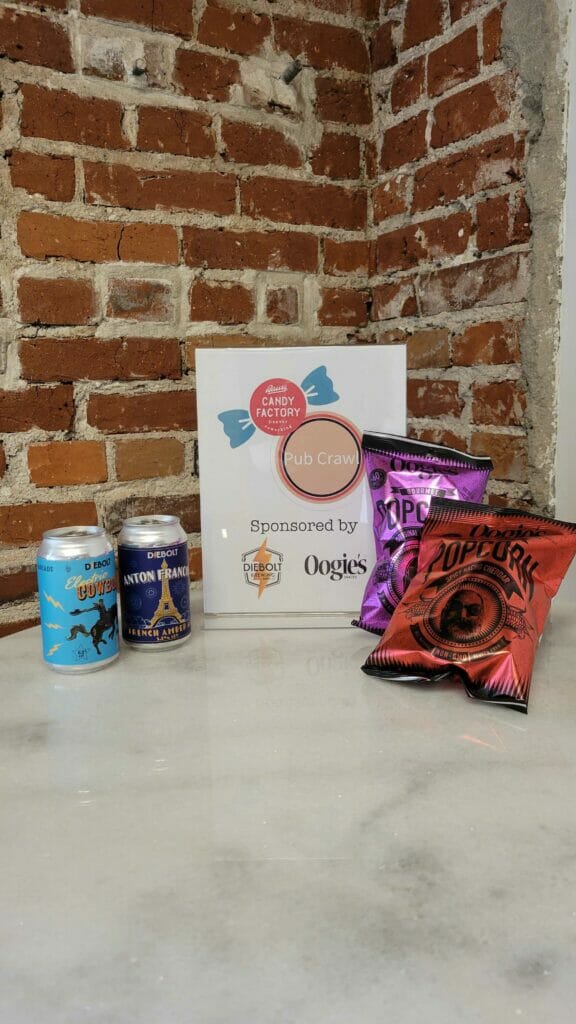 Our favorite part about being a coworking community at Candy Factory is we are constantly going outside of our own bubble. We can learn how to run our own business better by listening to different perspectives in different industries and guide each other to success. With constant collaboration, it's easy to build yourself and others up. Working with local businesses to create fun and community based events is something we're passionate about!
Candy Factory hosts these events multiple times a year to encourage a sense of community, and our Pub Crawl was a great way to bring members and other Denver professionals together to make that happen.
For this event, a passport was given to each guest at the beginning of their "crawl" to help guide them to the featured different suites. Each vacant suite was equipped with a different microbrewery (or kombucha for the non-drinkers) and local snacks. Morgan Schreiber, Candy Factory's Community Manager said her favorite beer was the Anton Francois French Amber Ale and her favorite snack was the soft pretzel bites & cheese!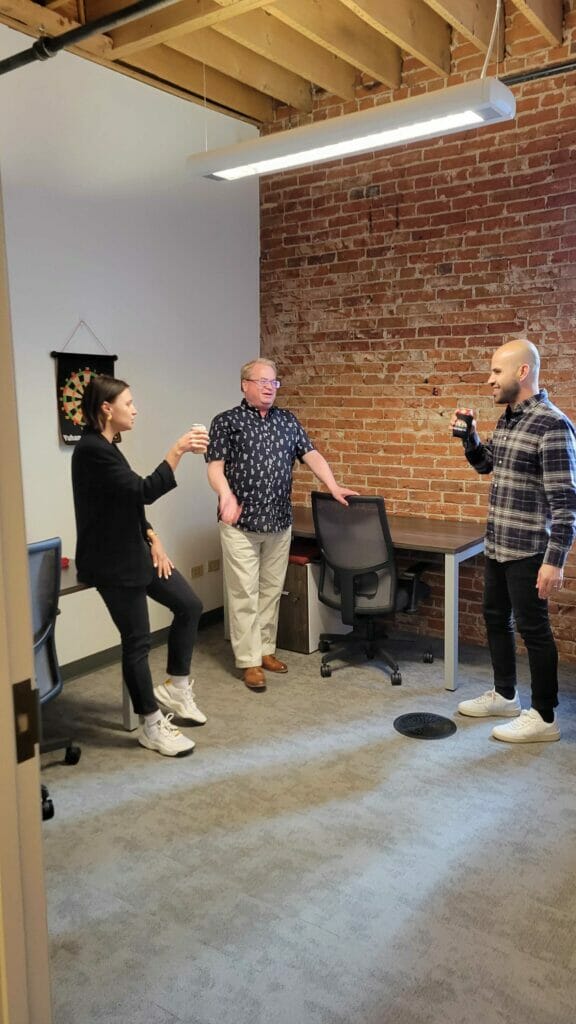 Thank you to our event sponsors, Diebolt Brewing and Oogie's Snacks for making the event a delicious experience!
Stay tuned for the next event. We hope to see you there!
Interested in our memberships? Click here for more information!