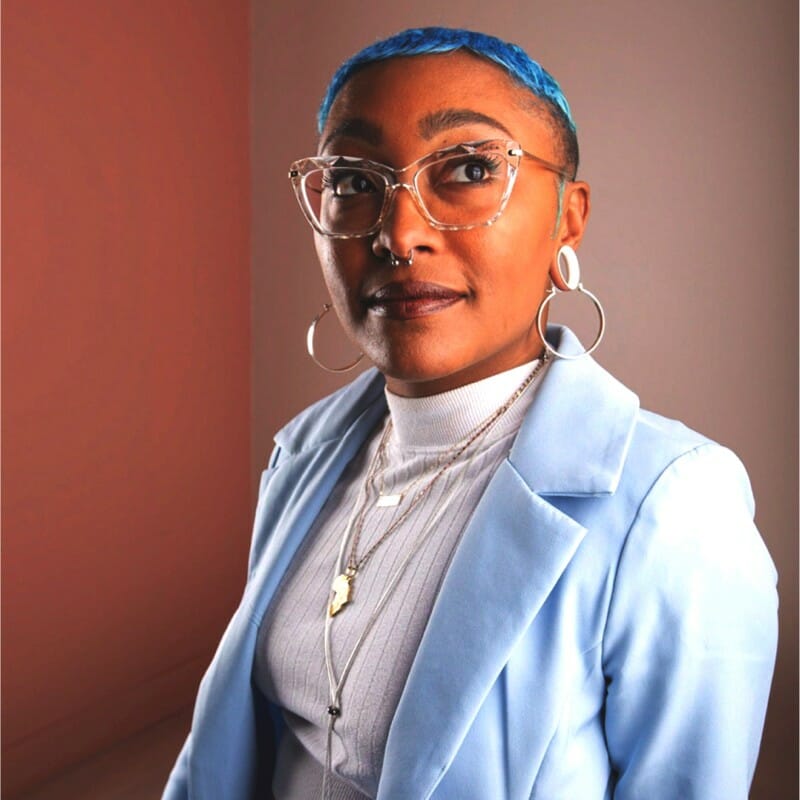 Everyone meet Tesa (Teesah) Summers, the Community Manager at Candy Factory Coworking. Her main role is offering support to our members and their businesses, and she is on-site at Candy Factory every day. From brewing coffee and setting up WiFi, to helping our members find the perfect new office space and brainstorming with them on their next event. Tesa enjoys being involved in all aspects of our client membership and she wants to develop a healthier, more intentional community.
Tesa Summers grew up in Denver, Co. where she always felt like she was very different! Always loved to express herself through the choice of style. Moved to L.A. for a few years where she took it upon herself to learn more about fashion and what it is to be in a creative community. She has also dabbled in hospitality where she learned to communicate and give excellent customer service, high energy, and outgoing personality with the dedication to positive guest relations. A coworking space is more than just an office; it's a home and a community.
Tesa enjoys getting to know all of our members and providing them with the top-of-the-line customer service experience they deserve. When it comes to planning community events, she is all ears and is open to suggestions, she might even have some ideas on how to take your event to the next level. Whether it's a happy hour networking event in our community kitchen or a lecture series in our training room, she's always looking for new ways to bring people together.
When Tesa is not at Candy Factory Coworking, Tesa enjoys being in social settings where she can meet new people. Besides loving to shop, doing DIY projects, and watching a TON of anime, she LOVES plants and is learning more and more about them every day!
If you have any questions about the happenings at the newest coworking space in Denver or want to come for a tour, please send her an email at: tesa@candyfactorycoworking.com